SCS's initial efforts have been concentrated on processing and obtaining payment from MassHealth for unpaid claims for nursing facility services for the period of 1992 through 2002 under a successful lawsuit by Janine Boudreau Healthcare Consulting (JBHC), Inc. After 38 weeks of consecutive submissions, Phase I has come to a close and an intense collection Phase II process is under way to re-submit denied claims. A thorough analysis of supporting documentation is anticipated during this new phase.
Those benefiting from this unprecedented effort include active and inactive nursing facility providers; large and small facilities; and proprietary, not-for-profit, and public providers. SCS has sequenced the claims submission process to gain the highest appropriate payment from MassHealth for providers who had all but given up hope of ever receiving payment given prior starts and stops since the original favorable court decision in 1999. SCS is committed to pursue this endeavor until all appropriate claims are paid.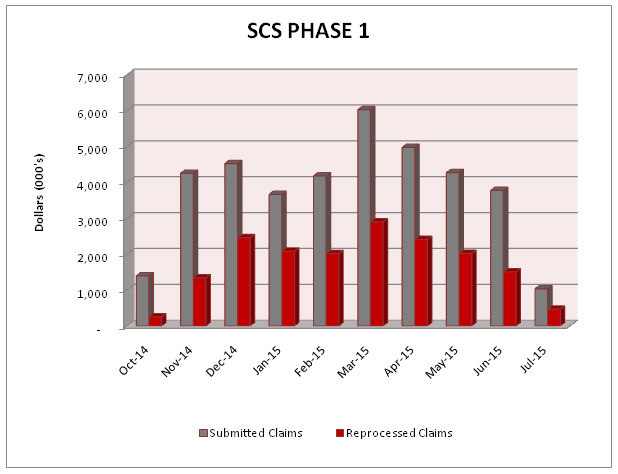 215 MA nursing homes have received B94 payments to date under Phase 1
MassHealth has paid over $12,700,000 for service dates 1992-2002 since Strategic Care Solutions, LLC's inception in late 2014.
Average rate of submission is 550 claims per week and averaging approximately 13 provider numbers.
Entities affected by B94:
Alliance
Armenian Nursing
Beaumont Rehab
Benjamin Healthcare
Berkshire Health Systems
Bethany Health Care
Campion Health
Chelsea Jewish NH
City Of Haverhill
City Of Holyoke
Commonwealth Communities
Covenant
Diocesan Health
D'youville Senior Care
Elizabeth Seton Residence
Fairhaven
Fall River Jewish Home
Formation Capital
Genesis
Goddard Center
Goddard House
Hannah Shaw
International Health Services
Jeanne Jugan
Jewish Geriatrics
Jewish Healthcare
Kindred Care
Life Care Center
Lowell General
Mary Ann Morse Nursing
Monte Marie Healthcare
Notre Dame
Olympus
Omega
Penacook Place
Radius Healthcare
Ring
Sancta Maria
South Cove Manor
St Camillus
Sunbridge
Taunton Nursing
The Carmelite Systems
The Pointe Group
Wingate
Woodbriar Of Wilmington