Interim MDS Coordinators in New England
We take elder care seriously. Our team in New England has experience working with care facilities of all kinds—not-for-profit clients, local private companies, and large national organizations—but we take a personalized, hands-on approach to each unique organization in the New England area.
Our MDS Coordinators Are Ready to Help Your New England Facility
The role of MDS coordinators is ever evolving, and throughout the last few years especially, the role has become an integral leadership role in any elder care organization in New England. Strategic Care Solutions offers interim MDS nurses to fill gaps in your senior care facility to establish strong leadership practices, relieve overwhelmed staff, improve the resident experience, and more.
Temporary MDS coordinators are regulated by the Centers for Medicare and Medicaid Services (CMS), an organization that continually reviews and updates protocols for proper care and management.
Why Do You Need An Interim MDS Coordinator?
Looking for a permanent MDS coordinator to fill this role can be challenging and time-consuming. Your care facility in New England will take a hit if you have to wait months until the right MDS coordinator comes along! The lack of leadership could have immediate and long-term negative effects on your facility and its patients.
Even if you already have reliable nurses, an interim MDS coordinator can step in to provide a unique perspective backed by years of experience implementing and testing strategies at similar care facilities in the New England area.
In short, an interim MDS coordinator will nurture and improve upon your facility's existing best practices. They immediately become some of the most dedicated and hardworking members of your team!
Partner with SCS in New England
When you partner with one of Strategic Care Solutions' interim MDS coordinators, you'll receive expert leadership that permeates every level of your organization until you find the perfect permanent fit. Their role might include:
Motivating, assessing, and supervising nursing staff
Caring for patients
Managing and reporting on clinical issues
Maintaining budgets
Improve safety measures
Taking part in hiring new employees
At Strategic Care Solutions, we ensure our interim MDS coordinators are highly skilled in multiple areas and equipped to handle any high-level challenges that come your organization's way.
Why Strategic Care Solutions Stands Out.
We are strategic in how we approach care solutions, using more than 25 years of accrued knowledge in the healthcare system. Strategic Care Solutions has been selected by Rhode Island state regulators to serve as independent compliance monitors and trained in New England to perform "Score 28" audits.
In a world where healthcare systems are undergoing changes and addressing never before seen challenges, a powerful interim MDS nurse will unite your staff and implement strategies, procedures, and protocols that will elevate your standard of care.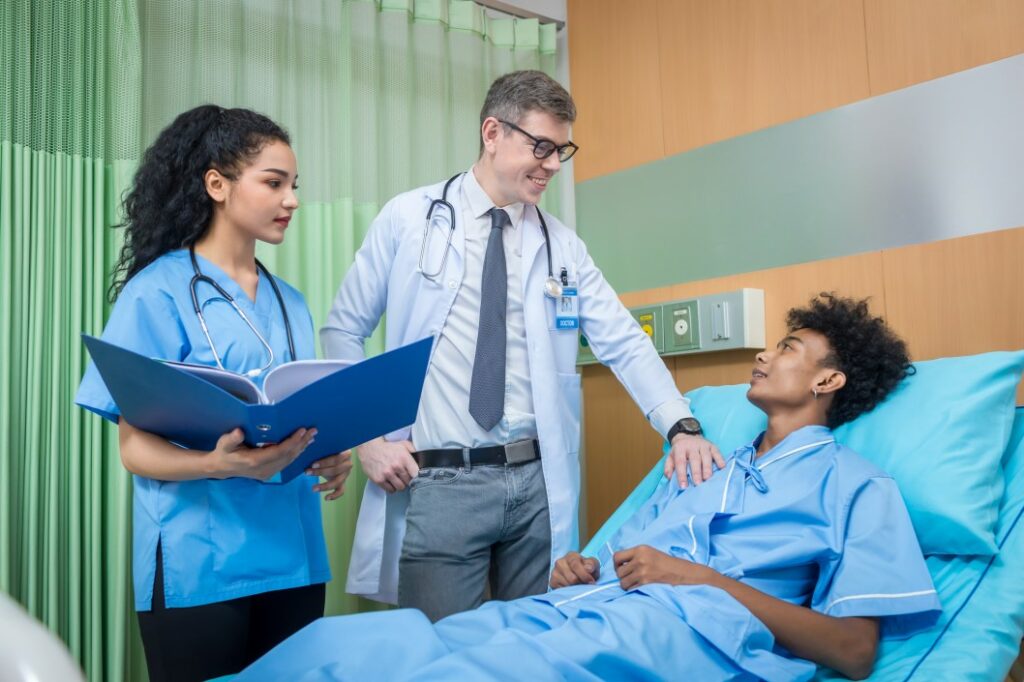 Additional advantages we provide during onboarding include:
Support from a Clinical Reimbursement Director experienced in assessing compliance with MDSs and reimbursement.
Access to our SCS Accounts Receivable Specialists, who are credited with collecting over $4,000,000 in medicaid funds for clients as well as being in progressing medicaid applications to approval status.
Optional Interim Administrator and Director of Nursing Program, which has been a huge success. Read more about this dynamic option in the Services section.
Looking for Help With Your Long Term Care Facility in New England?
Our mission is to help you keep your senior care facility in the New England area running smoothly, whether you need help with compliance, finance, development, or more. Give us a call today and we would love to learn more about you and how we can help!
Contact Us
Call: (781) 246-3318